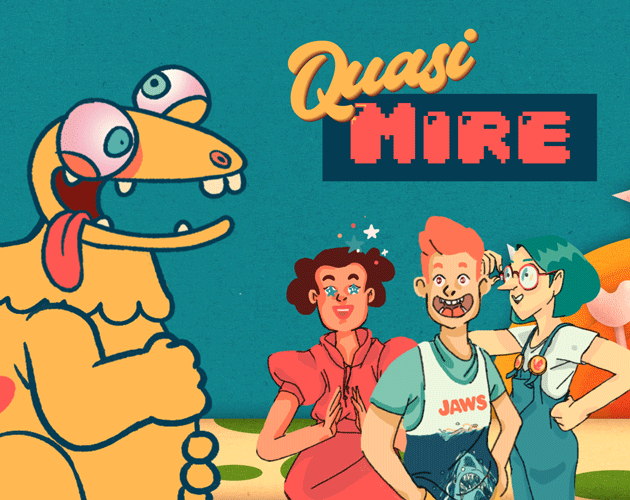 You know when you're visiting a tv studio with your friends, chillin' and cruisin', but suddenly a monster appears?
Yes, a monster! And he's chasing you! RUN!
Quasi Mire is a runner where we focused on graphics, animations and storytelling. It was inspired by the children's book Le jour du mange-poussin, by Claude Ponti. Quasi Mire was made in two days during the Stun Game Jam 2019!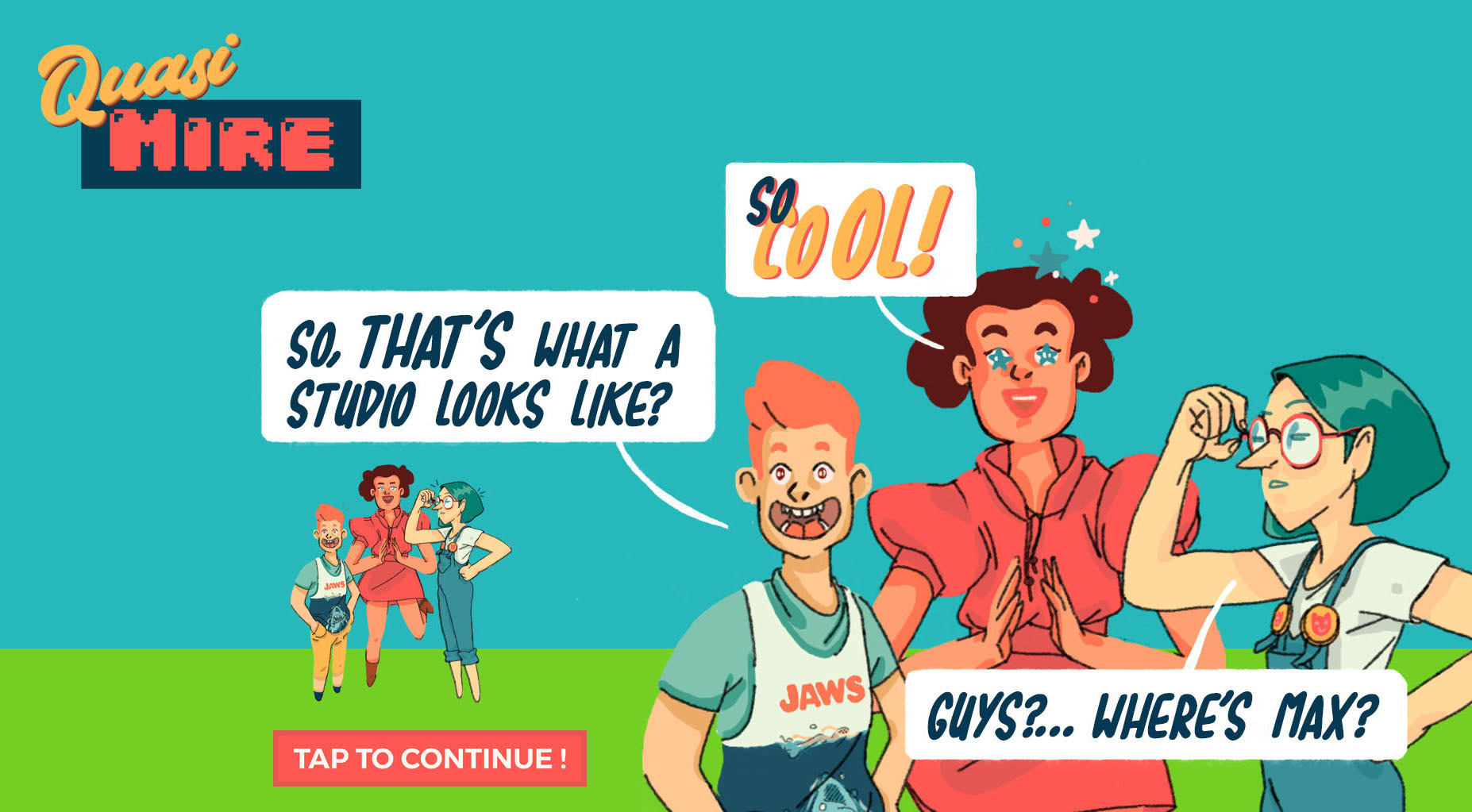 Anatole Clerc - musique et bruitages
Ghassane Sebaï & Guilian Ganster - prise son